Retiring – Planning for a Comfortable and Relaxed Retirement.
Retiring?
Are you thinking about retiring soon, perhaps within the next 5 years?
Although I don't like the idea of starting an article with doom and gloom, I believe you should hit this subject head on. It's a bitter pill to swallow, but more and more people are getting to the age when they are due to retire to find that they simply can't afford it.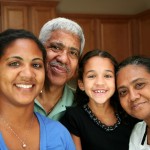 If you have yet to really think about what will happen to you after retiring, now would be a good time to start! If you still have more than 5 years until retirement, you have some time to plan so that your retirement is comfortable and relaxed. But be prepared to give this time, some thought and a lot of discipline.
Regardless of the position you are in the following questions will help you clarify your position.
How many years until I am due to retire?
What do I want to do, when I retire?
How much money will I need – think about capital sums and regular income?
How much money will I have saved/invested when I come retire?
What will inflation do to my savings?
What income can I expect from my savings?
How much money will I receive from the Social Security/state and pensions plans from previous employers?
What is my estimate of monthly, quarterly and annual expenses?
Do I foresee a shortfall, and if so how much?
Once you have managed to find out the answers to the above you will then need to ask yourself,
How much money will my savings and investments have to provide to make up a shortfall?
How can I ensure that I won't run out of money?
These questions prompt another set of important questions such as
When should I start saving for my retirement?
How much do I need to invest each year to meet my estimated shortfall?
How much can I afford to invest monthly or yearly?
What should I invest in?
What will my tax status be when I come to retire, basic or higher rate?
Ideally we should save and invest for our retirement throughout our working lives. If you have a retirement portfolio it will have grown from the interest, dividends and capital gains you received from your investments. You may well have learnt that it takes a huge investment amount to generate a reasonable stream of income year after year. This highlights the fact that it's very important to start saving and investing for your future retiring years at the earliest possible age.
During your working life you may acquire assets such as property, cars, boats, caravans and maybe even some antiques.  You may be asset rich and cash poor. You might consider realising some of your assets to give you the standard of living you want to maintain.
There are options; you could:
Downsize by selling your home and purchasing something that costs less so leaving money to invest to give you additional income
Release equity from your home
Look at the different providers for your pension income as they do all have varying rates
Discuss your position with an Independent Financial Advisor who will then be able to outline your options. uk based advise only
Alternatively you could get a job (full or part time depending on your health and financial situation) to top-up your income. This may be the last thing you really want to think about. You probably want to be time rich rather than work in a job that means you are going to be time poor. There are opportunities out there, which allow you to work for yourself, committing only the time you wish to commit. Let us know if this is something that interests you.
Life after Retiring Fact File
"We have a mixed population here. In the rural areas there's isolation and deprivation just like in the cities and the retiring generation is pushing up property prices in an area of low wages, so our young people don't have a chance of getting on the property ladder."
Statistics show that one in four people plan to move on retiring, and move a long way: the average distance moved is nearly 200 miles. Shopping and a good social scene are key motivators but surprisingly, the traditional British pub, is not. Living close to a local pub was the factor that least interested those who took part in the survey, scoring just 6% of votes.
One in three people want a smaller home when they retire
The Isles of Scilly have the highest proportion of over-50s – 52.4%. Greenwich, London, has the lowest – 25.5%.
London is the least sought-after retirement location in the UK.
Nine out of ten Scots want to stay in the same area when they retire. Only half of English people do.
The thing most desired in retirement "Peace and quiet"
The local pub was the least important.
The unhappiest retired people are in the West Midlands, Manchester and London.
Voted the best area for social care was Fife in Scotland, followed by Lanarkshire and Cumbria.
Best for access to places of worship, was again Fife in Scotland
The older you are, the more likely to be happy in where you live, 75 and overs report that 50% higher levels of satisfaction compared to 55- to 59-year-olds.
What's Your Retiring Experience?
Let us know what key issues you have had to deal with; and what you wish you had done before retiring.